Focus Group Discussion Formation of Research Group

&nbsp
By Admin
Senin, 26 September 2022
The Faculty of Economics and Business (FEB) of Udayana University (Unud) held a Focus Group Discussion (FGD) on Saturday, September 24, 2022 at the FEB Unud Denpasar campus. This FGD invited stakeholders, namely lecturers, students, alumni and partner institutions as FGD participants to convey constructive thoughts regarding the formation of research groups at FEB Unud.
This FGD activity invited a keynote speaker, namely Arief Wibisono Lubis from FEB, University of Indonesia (UI). This resource person spoke in the hall of the BH building about FEB UI's experience in forming a research group. FEB UI does not call it research groups, but research clusters. The establishment of research clusters at FEB UI is carried out by assigning the dean to the head of the accounting, management and economic departments to absorb the aspirations of lecturers in their respective departments. Based on this approach, FEB UI has 19 research clusters.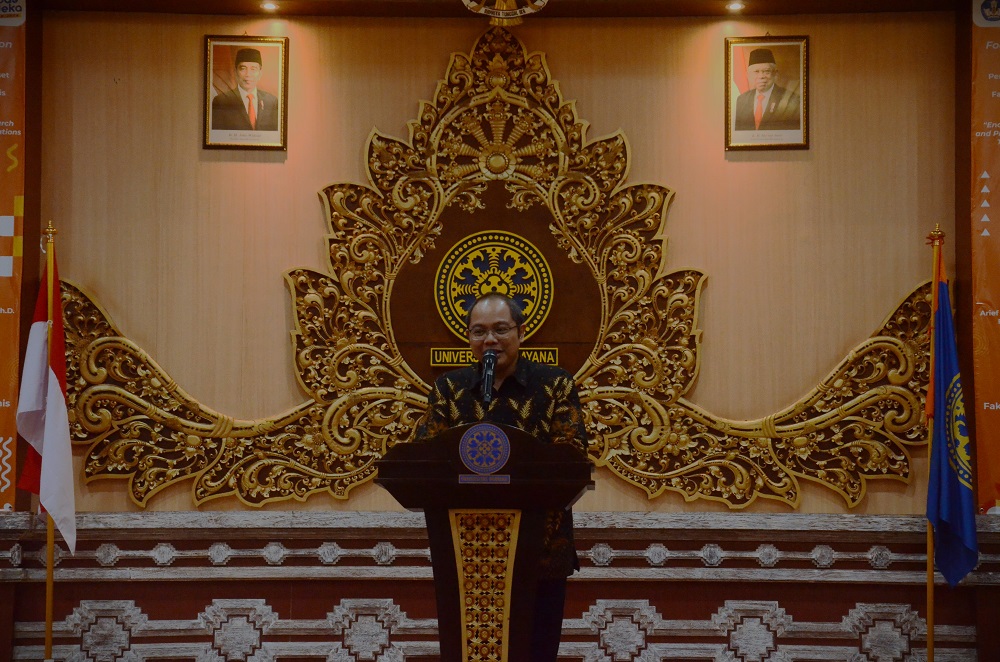 In contrast to FEB UI, FEB Unud formed a research group through the assignment of the dean to an ad-hoc committee (hereinafter referred to as the team). The chairman of the FGD activity committee — Putu Agus Ardiana, PhD — when delivering his remarks, stated that this FGD is a continuation of reporting the results of the survey conducted by the team. The survey aims to map areas of expertise, areas of research interest, and track record of publications by FEB Unud lecturers in order to produce recommendations for research groups. Based on the survey results, the team recommended three research groups to the Dean of FEB Unud, namely PAGE-RG (Policy, Accountability, Governance, and Ethics – Research Group); DIVE-RG (Digitalisation, Innovation, Valuation, and Empowerment – ??Research Group); CORD-RG (Culture, Organizations, Reporting, and Development – ??Research Group). Meanwhile, FGD aims to get input from stakeholders regarding what will be done after this research group is formed; and what are the strengths, weaknesses, opportunities and threats/challenges facing this research group.
Not only listening to presentations from keynote speakers, this FGD activity provided an opportunity for stakeholder representatives who were present to discuss in groups in the BM 3.1 room (for the PAGE-RG group); BM 3.2 (DIVE-RG group); and BM 3.3 (CORD-RG group). The results of the group discussions were presented by group representatives in the plenary session in the hall of the BH building. The Dean of FEB Unud — Agoes Ganesha Rahyuda, SE, MT, PhD — in his remarks, hoped that the research group that would be formed could be a good start in realizing a more conducive research ecosystem at FEB Unud.